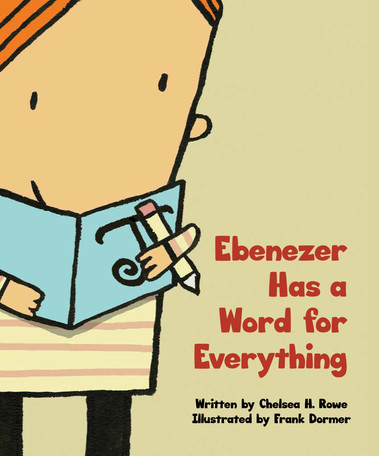 Chelsea Rowe, (Author) Frank W. Dormer, (illustrator)
Ebenezer collects words. But it's hard to find someone who shares his passion.

No one seems to understand Ebenezer's word collections, but his efforts are finally appreciated when he meets Fitzgerald. Though, Fitzgerald doesn't have a word collection—he has an idea collection. Together, they are able to create stories that entertain their classmates and families and learn more about one another as friends.

Chelsea H. Rowe's offbeat story about friendship, collaboration, and a love for both language and stories is perfectly depicted by Frank Dormer's quirky illustrations. Perfect for vocabulary building, this book also includes a list of words and definitions in the back.
Peachtree Publishing, October 2018